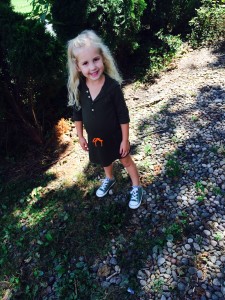 Annie has her sneakers laced up and is ready for the Amazing Race on October 3rd! We hope you are too! Thank you to everyone who has signed up their teams and made donations so far. Here are some links for those who haven't:
Race website which will easily direct you everywhere: Annasamazingrace.com
Donate to the race or to a team here.
Volunteering: email me at kmmusso@gmail.com
We also have an exciting way to donate and raise awareness which is ordering a sweatshirt through our booster campaign: http://www.booster.com/annas-amazing-race
We're working on the clues and routes for all the teams so please get your teams signed up as soon as you can!
Thank you, thank you, thank you! We are looking forward to seeing everyone in (less than!) two weeks!!