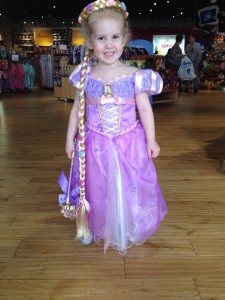 Hello friends! As you all know our annual fundraiser is approaching and I thought this was a great time to blog about some things you may not know about CF and our daily lives.
Cystic fibrosis is an illness caused by a teeny tiny genetic mutation that causes a whole lot of problems. The mutation is a recessive gene so when both parents are carriers there is a 25% chance of their child having CF. There are no symptoms to being a carrier and you may be surprised that 1 in 20 people in the US are carriers and don't know. The mutation in her genetic code causes her mucus to be thick and sticky. Mucus is present more places that one might think and helps your body in a lot of ways, unless it is thick, sticky mucus. Mucus lines the digestive track, is present in the lungs, and is present in the sinuses. Some of the problems that this causes are frequent lung infections, frequent sinus infections and sinus problems, and she is unable to digest food without enzymes taken orally with every meal. Anna also has some vitamin deficiencies because of malabsorbtion and she releases much more salt in her sweat that is not absorbed like most people. To remedy these issues Anna takes vitamins daily and has to stay extra hydrated. She still gives super salty kisses in the summer time but I love them

Sometimes you can even see the salt crystallized on her skin and in her hair, it's kind of crazy! We just make sure she's always got a drink around and are very aware when she's in a more risky environment. She has to take breaks from the sun and running around getting too sweaty but we don't let it stop her too much, and at the beach we pack lots of gatorade!
Some other issues that come along with her not being able to fully digest are a lot of trips to the bathroom and stomach pain. We always have to be aware and make sure she isn't experiencing any blockages in her intestine and she drinks miralax every other day and takes medicine to help with indigestion and gas.
Overall, Anna takes about 25 pills a day, 4 droppers of medicine, an antacid, and a vitamin. Those are the easy parts! She spends an hour a day doing her vest therapy that shakes her lungs loosening the mucus and the same amount of time doing breathing treatments. She does albuterol and hypertonic saline in her nebulizer. These treatments go in good spells and rough patches, both seem to last a few months.  In the beginning it was so easy! She was so little and the shaking would put her to sleep. She went through a major rough patch when the napping stopped and she just wanted to be free and mobile but now it is like clockwork unless she's having a bad day… and then it's meltdown inducing. But the meltdown can usually be cured with amazing gifts to moms like Paw Patrol, Wallykazam, and if its a major major meltdown Frozen will always do the trick. Limiting TV seems to be a motivating factor because our saying is "all done vest, all done shows" and at this point she'd probably do some extra vest time for extra TV time so she hasn't put up much of a fight.
There are about 30,000 people in the US living with CF with about 1,000 new CFers born each year. Unfortunately, Anna can't meet any of her Cystas and Fi-"bros" out there safely until there is a cure. Bad bacteria gets trapped in the lungs of CFers and at some point they are colonized and can't be cleared from their lungs. These bacteria can easily pass from one CFer to the next, especially since they are prone to coughing. So far, Anna hasn't cultured anything harmful and has only ever cultured normal staph which is very present in the environment and they only treat when it causes symptoms. One day I dream of Anna meeting her best friend and cysta Charlotte, while her mom and I look on crying tears of joy and hug each other as they hug.
We fund-raise because the truth is that CF is a horrible, ugly, selfish disease. Anna looks perfect but her insides are far from it. I don't want Anna to ever suffer, I never want her to struggle to take a deep breath, I don't want her sitting in a hospital bed, I don't want her to have so many lung infections that eventually her lungs are scarred and losing function. But all of those things inevitably lie in our future without the researchers working so hard to find new therapies and a CURE for this disease and without the generosity, love, and support from people willing to fund that research.
Our way to cope is to find the positive. We are so blessed with a loving support system from family, extended family, friends, anyone who has read our story and been touched, anyone who has seen that beautiful blond with the curly hair and fallen in love. We get through every day by appreciating the time together, the healthy time, the silent nights where she doesn't wake up coughing at all, watching her run at the park, appreciating this beautiful time and doing our part to ensure her healthy future.
When donating to the Cystic Fibrosis Foundation, 90 cents of every dollar goes directly toward research. This is a huge margin compared to other organizations and shows their dedication to finding a cure.
Bill Gates is a pretty cool guy. Not to mention a smart and generous one. He plans to do with his money as much as he can to make a real difference. The Cystic Fibrosis Foundation is one of the places he donates to because he knows that this is another disease that he can have a real hand in eradicating. A cure is truly on the horizon and you can be a real active part of curing a disease that has claimed the lives of far too many.
Here is a link to the drug pipeline for drugs currently being tested as cures and treatments for CF:
http://www.cff.org/treatments/Pipeline/
Kalydeco is already making a difference in the lives of the people with that specific mutation and many people are seeing a huge improvement in their lives. Unfortunately, Anna does not have this mutation but Ataluren, VX 809 +ivacaftor, and VX 661+ivacaftor, are all working their way through the pipeline now and target Anna's mutation. Anna's mutation is the most common, affecting around 53% of the CF population. Needless to say, researchers are working hard to find a cure for this mutation specifically and it is their top priority. You can also see the many new therapies they are working on that can improve the quality of life for CF patients and increase life expectancy.
Cystic fibrosis is an invisible disease, which makes fundraising a challenge. Look at the beautiful princess up there, she looks like the picture of health. But Anna and all of our family work really hard to keep her that way. We have been blessed with her health so far and we have nothing but hope for her future, but we have to fight for it just like we fight to keep her healthy every day. We have to do our part to raise funds that will one day give her the chance at a completely full, happy, and healthy life. Not to mention it will help me to stop embarrassing myself by crying my eyes out at every father-daughter dance at a wedding, heartbroken and feeling guilty for even letting myself think, "Will I see this?." While she still wants to marry Daddy at this point, the day I see her dance with him in her wedding dress, breathing deeply, feeling wonderful, and looking so beautiful and happy, it will be the best day of my life.
Finally, I want to introduce you to someone very special. Her journey has inspired me beyond words. Her positivity gives me hope and lights my way in the darkest times. I am rooting with my whole heart for this girl who calls herself a "chronic badass."  Her name is Caleigh Haber, she is 23 years old and from San Francisco. I've been following her journey on Facebook and you can too at Fight2Breathe https://www.facebook.com/fight2breathe.
Her website is fight2breathe.org. She is in the end stages of this disease and as of April 1st she was officially placed on the transplant list for a double lung transplant. She is fundraising for her transplant and I am hoping to donate a portion of the money raised by Anna's Amazing Race to her fund. Please read her story and you will see why this tiny girl has given me big hope for Anna to live a positive and happy life and also some of the challenges that come with CF over time. Once Caleigh gets her new lungs, a cure will be more important than ever for her too. So get your teams together, spread the word to friends and family, and let's have fun on race day and do our part to make a difference for Anna, Caleigh, Charlotte and all of their the cystas and fibros.